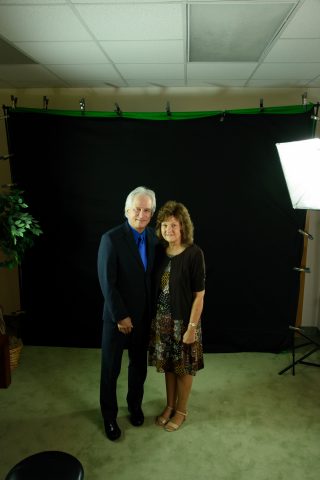 My wife and I are thrilled to be the pastoral team of the Morganton SDA Church. We are honored to work side by side with our Morganton church family for the cause of Christ.  It is our desire to reflect the wonderful love of our Father God to our Morganton community.

Deborah and I have been married for 45 years.  And from the first time we met on the campus of Southern University in Collegedale TN, we have enjoyed serving God in the SDA church.

The two of us have a variety of passions. We both have a passion for Godly, inspirational music.  My wife plays the piano and I play the trombone and sing. We love to see our Sabbath School programs and worship services filled with hymns of praise.

We have a passion for the youth in our church family and the community. It is exciting to have our own church school in Morganton.  Deborah and I do not have children of our own, but we are dedicated to leading our young people to experience a dynamic relationship with our loving Lord.

We have a passion for Biblical truth and a desire to share that truth of scripture to as many people as we can. With these passions, comes the recognition that the most important part of life is communion with our Heavenly Father.  May each of us have that daily time where we commune with our God, friend to friend.  May we all acknowledge our great need of salvation that comes only from Jesus Christ and the life of sacrifice that He so graciously provided. With hearts of praise and thanksgiving, may we love each other as Christ loves each of us.

The kingdom of Heaven draws ever nearer.   It is my prayer that we each will experience eternal life and live forever with our Redeemer.

Pastor Steve